How to turn your passion into a career
by SFAN Staff · Career advice
Wed, 23 Nov 2016 · 3 minute read
Turning what you love into something that creates opportunities for progress with financial rewards
Towards the celebration of Global Entrepreneurship Week 2016, we launched a monthly to drive in teresting business and career conversations among our followers. The meeting was held on the theme, "turning your passion into a career, " with the following guests: 
Carolyne Ekayrisiima, founder of Tanzania's award-winning

, Communications Teaching Fellow at MEST Africa 
Here are 4 takeaways from the brilliant chat: 
1. Start by choosing the best of your dreams 
Carolyne
started her career as a lecturer at Kampala International University
before moving on to found Apps and Girls. She recommends that you
understand what interests you the most and engage with people that are
already in that line of work. This gives you the privilege to ask your
"hard" questions and find out what their ideal days might look like.
It
has been said that the best way to get good counsel is to ask different
questions from the same person and to ask the same question to
different people. Different perspectives help you form better arguments
in your mind in decision making.
Raquel,
on the other hand, thinks that the word "career" seems to suggest that
there's a follow-this-and-have-it-all magic formula when in actual fact
there isn't. She believes that people should have the liberty to create
their own formula by dreaming their biggest dreams and creating
strategies to grow around it. If you're a student, she says, you have
less weight of responsibilities and time to explore your interests
before choosing the one you'd like to commit yourself to for a long
term.
Yet,
there are certain universal principles for success. Participating from
Paris, France, Sha Osei of ShaOseiPR reminded us about one of such
principles in her quote of a statement by Her Excellency Ambassador
Johanna Odonkor Svanikier: Attitude is key! It opens doors and you are
remembered no matter what.
2. Think of non-traditional ways to monetize your passion 
Right
from childhood, Raquel has the ability to sell things; from newspapers
to drinks and food. She explains that to monetize your passion, you have
to give yourself room to do different things at the same time. However,
she observes, this involves prioritizing. "Time is not right for
everything but I don't pigeonhole myself into this or that."
Also,
Fellowships and grants are other viable tools to scale your passion. To
note, the later could be very competitive and not always available.
Carolyne's
sustainable impact secret is to develop a revenue streams for every
solution you design. This is very important even if you are not making
profits. It's important that you create a cost/revenue plan into your
work whether you're running a not-for-profit or for-profit company, she
says.
3. Passion never fails but Passion alone is not enough 
Whereas
having passion is very vital for your career, passion is not enough.
Carolyne advises that you need to set objective goals; know why you're
doing what you are doing, and have a plan for achieving your goals.
"Business is a marathon, not a sprint."
Having
a team of people who will always have your back can save you a lot of
troubles; even if it's only one person. According to Raquel, the first
point to building your team is to share what you're dreaming of or
working on with as many people as possible. Sooner or later someone will
see the light and join you.
4. Have a mentor 
In
her work at MEST Africa, Raquel helps some of the brightest young
entrepreneurs in Africa develop compelling stories that help them make
their dreams come true. She observes that a lot of young people have
grown up being told what they cannot do. In her role, she helps them see
what they can accomplish if they put their minds to it.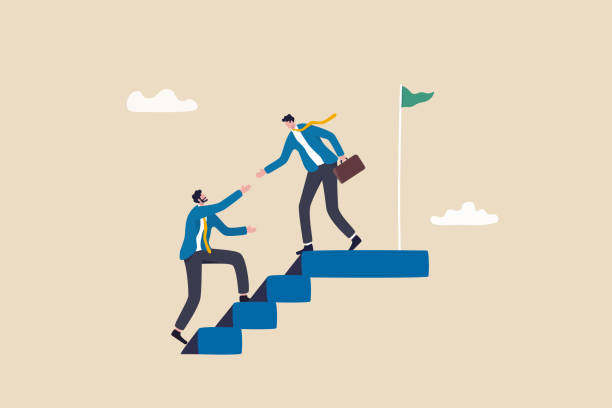 This
is why mentorship is very vital. You need someone who c an see the
bright future for you. This could be someone whose work you admire, even
if you're not on the same track.
Carolyne's
motivation for building Apps and Girls is to be the role model she
couldn't find to adolescent girls wangling their ways through a "man's
world" of tech. Tweeting from an experience of helping her students
develop the confidence to build their dreams, she recommends that your
mentor should be someone who understands and believes in your future,
work, and life goals; someone you can learn from and someone who can
have your back when you fail.
As
George Iregi; a participant from Kenya observed, failure can be
painful. Yet sometimes, failure brings out the best in us. When the road
ahead gets foggy, you need someone who can speak faith into your life
and help you create a comeback.
No
matter what your dreams are, there's always someone who's mastered the
process. Reach out to her or him and find out what they did differently.
Have a good attitude, be open to opportunities, have people you trust
to share the vision with and make it happen! But, be sure to have fun
along the way, everything else will be alright 🤗.
Join thousands of young Africans launching their careers.
Get free career and entrepreneurship tips delivered directly to your inbox.