Crafting Compelling Emails: A Roadmap for Getting Your Messages Read
by SFAN Staff · Career advice
Tue, 27 Jun 2017 · 3 minute read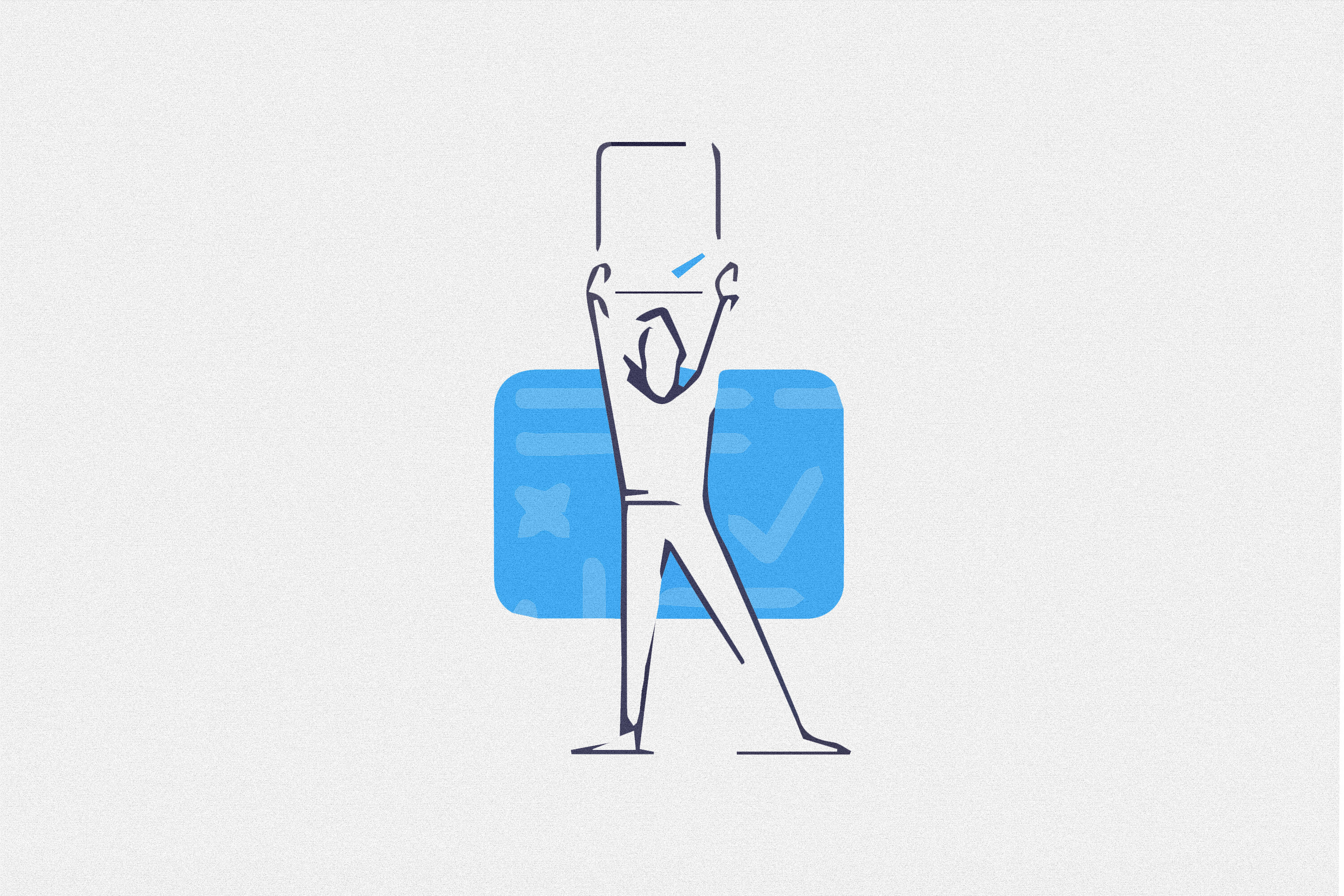 A simple roadmap for writing emails that are eagerly anticipated.
#SFANLiveChat has become a unique knowledge sharing platform for
business owners and professionals with over 36,000 impressions created from
6 chats this year! For June edition, we explored how people leveraging
emails to deliver their messages can write emails that actually get
opened and read. Our guests were Ben Anim-Antwi, Communications Director
of Mefiri Ghana/Future of Ghana, and Roy Morrison, Blogger at Rise
Africa Rise.
This chat comes ahead of the 5th edition of Future Executives
Business Breakfast Meeting which is being organized on the theme,
Digital Marketing Strategies for Explosive Growth — you should take a
peek.
Although some people think email is becoming obsolete, the numbers show email is still very much relevant. 
The following are our key takeaways from the meeting: 
1. ON VOIDING SPAM FILTER  
Don't Over Commercialize Your Email.
Seriously, what's the point of writing emails if they can't be delivered?
According to Fast Company, of nearly 200 billion emails sent every
day worldwide, 84% are considered to be spam. "The key thing to remember
is that a spam filter is trying to remove commercial advertisements and
promotions," Ben explains. "Hence, avoid Spam Trigger Words and
Phishing scam phrases. However, there is no complete list of spam
trigger words, therefore, words that are common in ad emails should be
avoided. If you are sending emails for commercial purposes e.g
newsletters etc. then you need to be as transparent as possible." 
Depending on the email service provider you're using, Roy says,
ensure that your new subscriber whitelists you. Send the instructions as
part of our welcome email. 
By whitelisting your address, a subscriber is saying "I've determined
that your content is valuable enough for me to make sure I receive it
in my inbox."- Kelly Lorenz
2. ON EMAIL SUBJECT LINES THAT GET MORE OPENS 
Be Clear & Concise.
Your subject line often determines whether your email gets opened or not. Good subject lines are often personal or descriptive and give the recipient a reason to check out your content .
"Write a subject line that either state a benefit for the recipient
or invokes curiosity of some sort and so they have reason to open your
emails. Play with words and test different subject lines." Roy says."It
can help to address your target audience in subject line directly e.g.
African Entrepreneurs or Marketers. Knowing your audience is the key —
mine your data and see what subject lines work the best for you and
reuse them." 
Says Ben: Funny subject lines can really stick out among other
emails. However, you will need to be careful here and display tact as
humor is subjective. So know your audience! 
Above all, always remember we're in the mobile age. A lot of people
check their emails on mobile phones so pay attention to the number of
characters as a long subject line will always be truncated. 
3. ON CREATING CONTENT PEOPLE ACTUALLY WANT TO READ 
Provide value, inspiration, answers, new insights.
Most inboxes are filled to the brim with boring emails — that's why a
lot of people don't even bother reading past the subject line.
To write email content people really love, Roy explains, "start by
highlighting key points in headers or drawing special attention to them.
Also, make the email format easy to read. 
Many people only scan emails, few read an entire email. Email format
and structure is very important and it goes back to knowing your
audience. This means knowing what they care about; if your audience is
marketers, then sending an email about the benefits of meditation is
unlikely to engage them. Again mine your data to see what kind of
content your readers find interesting and try to reproduce it in future
emails." 
Do not be vague about the message you are trying to convey, Ben
highlights: "Your recipient wants to know why you're talking to them, so
tell them!" 
The key is to put your audience first…think about how they'd feel
when reading your email. Instead of writing as though your audience is a
mass of faceless people, consider writing in a respectful,
conversational tone. After all, your goal is to connect with your
subscribers…right? 
4. ON CONVERTING YOUR READERS INTO BUYERS 
Focus on Creating Value.
As a marketer, you're not writing emails just for the fun of it, are you? 
Have an end goal in mind and make every piece of content draw your reader closer to it, Ben says. 
However, you need to make it as easy as possible for people to take
action; don't put unnecessary barriers in the way. Test your links
before hitting the send button. Nothing hurts more than a broken or
wrong link. 
"Marketing automation tools like getresponse lets
you send special emails depending on the behavior of the subscriber,"
Roy intimates. "If somebody abandons your checkout page, you can send
follow up emails as reminders or nudge them to complete the transaction.
Marketing automation done right can be very powerful. Keep providing value even if your readers do not buy immediately — sometimes it takes the time to convince buyers." 
Also, a digital marketing system like Ryan Deiss outlined in this
article can help you increase your number of customers, increase the
average transaction value per customer and increase the number of
transactions per customer. 
Some of the most annoying things people do in an email you must avoid:
Ben says the first is sending long emails. Emails are best used for
communicating action items, facts, or hellos. So keep it as short as
possible. 
Another is using unprofessional email addresses. Your email address
reflects you/creates an impression about you. Endeavor to keep it
professional. 
The third is not having a signature on emails! Create a signature
line that includes appropriate contact info so recipients know who you
are. 
The fourth is carbon copying (CC'ing) email to mass
numbers. This is annoying because if a recipient selects "reply all"
everybody gets the reply when it may not be relevant to them. To avoid
this, use blind carbon copy(BCC) when sending mass emails. 
Also, avoid bedazzled emails. Decorative backgrounds often cause
technical challenges when replying e.g they freeze and take long to
scroll down. The best image is a clean white background. 
We understand you need to make sales but don't just focus on sales
and not on the reader, Roy says. "As in any other business discipline,
it is important to provide value and solve problems." 
Bonus: We asked Ben and Roy what time and day is best for email marketing
Roy: It depends on a variety of different factors
like target audience, season etc. Most good email marketing software
providers have a feature that automatically calculates the best time to
send based on your past open and click-through-rate. It is different for
everyone and most likely keeps changing. For our newsletter, we
constantly test different times to find the best time.
Ben: There's no perfect time really. Everybody is
different and you need to consider international time zones if you have
that reach. Of course, if you use data captured from previous email
marketing you can work out the best time for you/your company. 
Final thoughts
Email, if used effectively is very profitable. The key is to know
your audience, create contents that add value to their lives/business
and leverage data (technology) to continually improve. In tech, things
changes very fast so work hard to continually improve your communication
skills. Yesterday's realities might not be today's reality, but with
careful observation and practice, every skill can be perfected.
Join thousands of young Africans launching their careers.
Get free career and entrepreneurship tips delivered directly to your inbox.