SFAN Breakfast Meeting 4: Key Takeaways on Marketing, Branding, and Budgets
by Nashilu Mouen · Business advice
Sat, 06 Aug 2016 · 3 minute read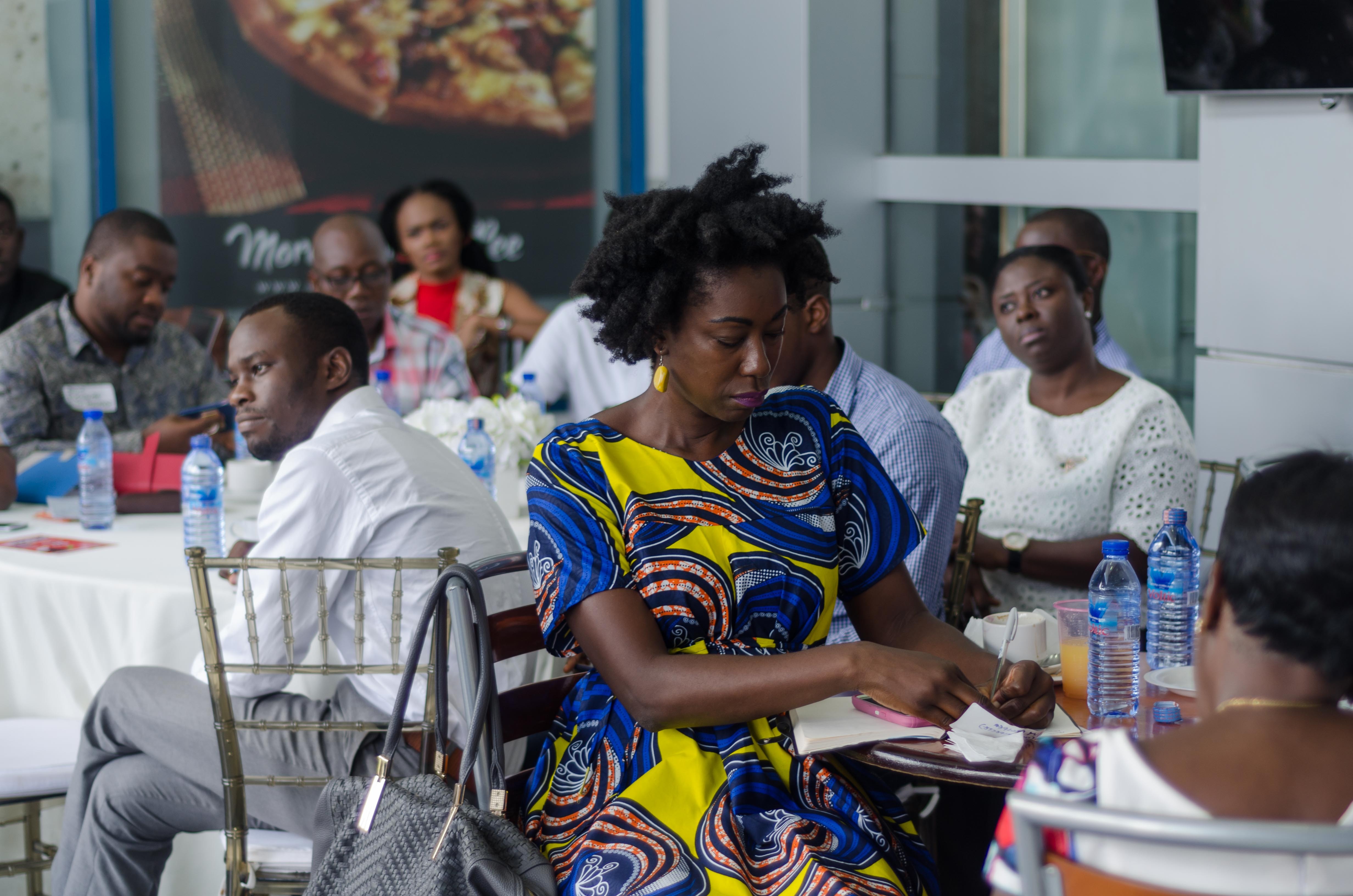 On June 24th, 2016, SFAN brought marketing and branding minds from
across Ghana together, in Accra, to discuss the startup pipeline from
lead, to a new customer, repeat customer and finally tribe member. 
The branding panel featured Jemila Abdulai of Circumspecte.com,
Rodney Quarcoo of Magic Unltd, Sadiq Abdulai Abu of MUSE Africa and
Lakeshia Marie of Ford Communications, while the marketing portion
included Princewill Omorogiuwa of 3rd Floor Digital , Kajsa Hallberg Adu of Blogging Ghana and Lenny Simmons of ClakImpressions. 
With a little pause and reflection in the week since the event, these
are Dorodrum's top 3 takeaways from SFAN's latest Future Executives
Business Breakfast Meeting (FEBBM4) focused on marketing, branding, and
budgets. 
1. You're Only as Good as Your Roadmap 
"You market to create brand awareness. But if you don't know who you are, you can't know what you are creating awareness about."
Expressed most succinctly by Lenny Simmons, CEO of ClakImpressions,
every panelist at FEBBM4 underscored the importance of developing a
roadmap laying out the core values for your startup to maximize your
relationships with consumers in the marketplace.
But a roadmap is not a fixed or defined thing. Instead, it is a
promise to your team and to consumers about the firm into which they are
buying. It is the essence and identity of your startup and the
fundamental reason that customers believe in the product you are selling
them — and return to buy again. In Steve Job's much anthologized 1997
words, "though the product may alter, the core values should never
change."
While Sadiq Abdulai Abu spoke to Muse AFRICA's extensive brand
workshop process, engaging the founding team to develop a roadmap,
tagline, logo and brand package before launching their platform, Jemila
Abdulai spoke to her trajectory scaling a personal blog to a
publication, developing her brand identity primarily for the purpose of
the platform's growth.
"Unlike Saddiq," she explains, "I didn't go out and do hardcore brand
research because Circumspecte started a personal blog. The branding was
essentially for my identity. When I decided to open it up, making it
more over that I was focusing on Africa and not only Ghana, I found that
I needed to gradually distance myself from the platform."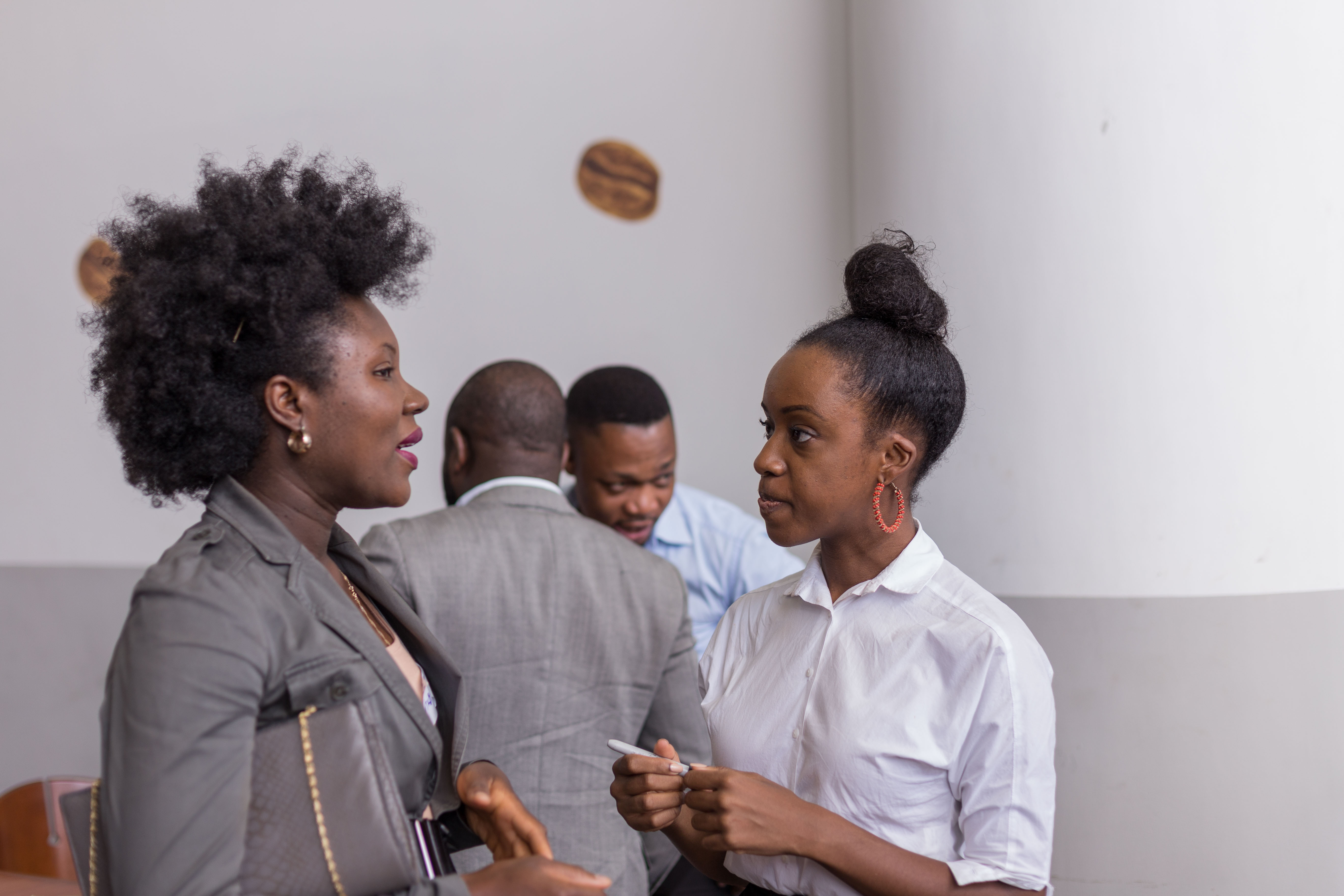 2. Deliver on your Paper Promise 
A strong brand is two-fold. It is at once the paper promise made to
your customer (the value proposition you offer them and the colors,
fonts, logos, and taglines you use to express it) and the experience
that the consumer has with you every step of the way. If the packaging
is the promise, the delivery is the experience.
Speaking from his journey growing photography agency RQV into a
branding and communications agency, Magic Unltd CEO Rodney Quarcco is
familiar with the importance and long-term impact of the brand
experience. "As much as you try and tell your target market who you are
and what you are it goes beyond that. Your brand is not just the color,
it is the association. It is how people perceive you and experience you,
as opposed to what you want them to see."
It is easy to consistently deliver on your promise. And that is ok. 
If a critical part of branding is consumer interaction and quality
delivery, setting customer expectations and meeting them is key. As a
startup constantly looking to build a larger network, acquiring more
business and customers, this portion of quality can quickly become
tricky.
For Jemila, Rodney and Sadiq speaking on their ability to maintain a
quality experience for their customers, delivering on the brand promise
meant making a number of different choices all centered around the
much-forgotten fact that the decision making ends with you.
"If you make your projections and you see you may fall short, you
must anticipate that this may happen and mitigate it," Jemila explain.
"You are the one making the rules. Just because there is a certain
demand, does not mean you should shift the quality of the company too.
You might get new people but your original audience will leave."
As with many startups, for Rodney, scaling RQV Photography meant
hiring and training a team to help tackle the immense amount of work he
was receiving. Alongside building a larger team, communication, again,
was a critical point in maintaining quality. "You can't always keep your
promise when you are short staffed, and if you falter how do you come
back? You cannot shadow and follow each of your team members so you do
what you can and do the things that work. Above all, be honest with
yourself, and with your client. Hopefully, they will empathize, but
communication is Key and it is essential to be proactive and not
reactive."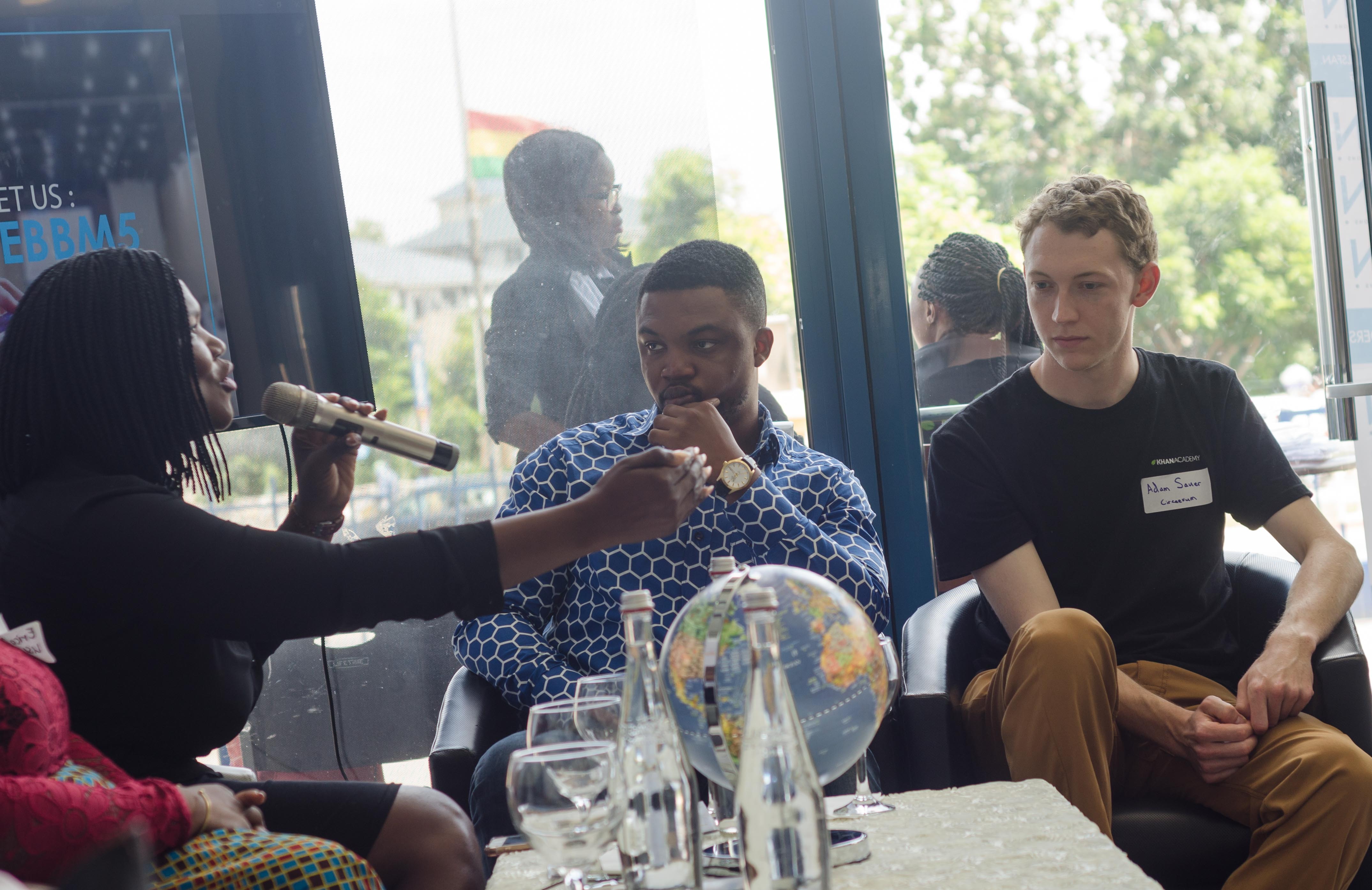 3. Branding can Balance the Budget 
Marketing does not always have to mean hard earned Cedis down the
sink, as a strong and coherent brands help trim services when necessary,
and bypass more costly traditional forms of advertising.
For MUSE Africa's case, while reviewing and unsustainable sales
strategy the strength of their brand guided the restructuring process
and gave them the confidence to trim back their production efforts.
"When we realized we had to we scale back, our roadmap kept us in line,
and the brand that we had established as our baseline.
It told us what we couldn't compromise on and informed our limits on
restructuring." Working within these confines, Sadiq successfully led
his in trimming back their costs and their sales strategy, without
compromising on their quality.
For many startups and SME's brand coherence and quality is all the
more important as advertising budgets are unforgiving, making customer
service the best and cheapest resource for reaching a larger market.
As Kajsa Hallberg Adu, Co-founder of Blogging Ghana, and Princewill
Omorogiuwa, Founder of Simon Page College of Marketing, point out,
"there is nothing that can advertise better than your customer service
and you can truly advertise all you want, but if your offering is crap,
you can win a customer today and lose them tomorrow. And today, Social
Media is word of mouth."
In effect, for every Google Adword campaign you run or digital ad
campaign you purchase, there is a free alternative that may just secure
the push that you need to grow your customer base a little wider and
deeper — be it through content marketing on LinkedIn, content creation
through brand blogging, on regular social media postings.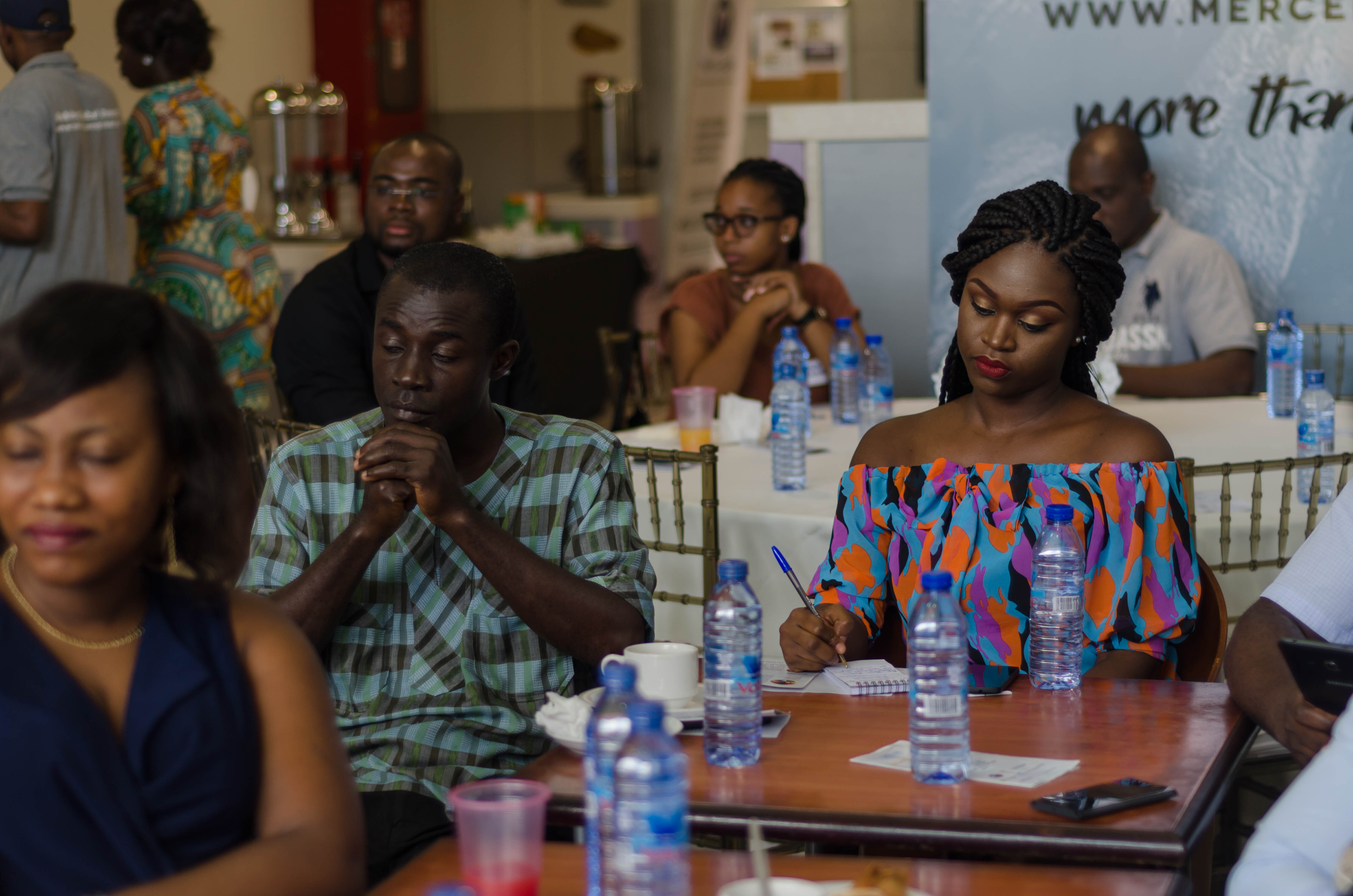 You cannot aim further than you can see. 
Mentioned in passing, Rodney's sentiment is underlying but central to the fourth Future Executives Business Breakfast Meeting.
Branding and marketing are not afterthoughts than can simply be
tacked on to the end of a venture, a final shot to secure a sale. Yes,
they are the core of the products that we sell to our consumers, but
most importantly they are our expression of the vision and ambition that
we sell to ourselves — and the level of achievement to which we will be
accountable.
You cannot know where you're going if you don't know where you're coming from. 
In a world drowning in competition and heavy in distraction, your
relationship with your customer and tribe is key, but your relationship
with the company that you create, and the team that you lead is just as
critical. Take your time with it.   
Join thousands of young Africans launching their careers.
Get free career and entrepreneurship tips delivered directly to your inbox.