Powerful Strategies for Building a Winning Personal Brand on Twitter
by SFAN Staff · Inspiration
Sun, 04 Mar 2018 · 3 minute read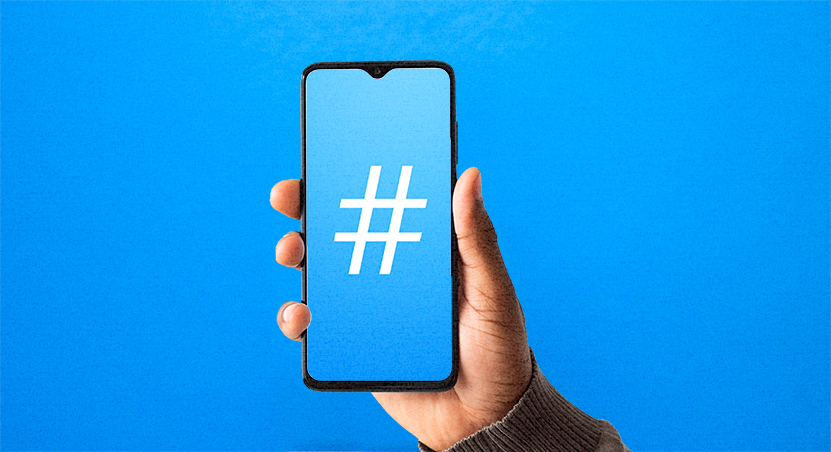 It used to be when you
want to connect with people you don't have access to, you look for
someone to introduce you to them. But with tools like Twitter,
connecting with anyone and everyone is one direct message (DM) or
mention away. 
Although many pundits are writing Twitter obituaries with #RIPTwitter , the numbers
 tell a different story. With about 328 million monthly users, Twitter
is an incredible resource for personal branding and making vital
connections. 
If you are a job seeker , Twitter can help you discover great companies and people who work in them. 
More so, Twitter helps you amplify your voice. A recent, notable example is the story of this Ghanaian teacher
who educates his students on computer technology without any
computers. The image of him using a blackboard with a diagram of
Microsoft Word drawn upon it became an immediate sensation on Twitter.
It took just one tweet from The Queen of African Tech , a nickname for Rebecca Enonchong of AppsTech, for Microsoft to commit to supporting him and his school.
So, how can you catch in on this whirlpool of resource to make your career move? 
Below are actionable insights on how to build an image that gets you hired. 
1: Role model the pros  
The first step to mastering this nirvana is to understand how it
works. Like many things in life, observation is key to learning the
in-game of Twitter. Therefore, connect with the pros and learn what they
do.
Seriously, do not send any tweets until you have mastered how to
weave up smart and crafty tweets that get attention. Sharing loose and
random thoughts might hurt your career in the future because recruiters
will always look you up when you apply for jobs.
The beauty of Twitter is that one connection can lead you to a whole new community. 
Use tools like Mentionmapp,  Twitalyzer, and HootSuite to
easily plot a savvy graph of influencers, professionals, and companies
to follow. It's important that you follow companies you hope to work
with. 
2: Define your identity 
When it comes to personal branding, identity is everything. That begins with your username, keep it professional. 
Choose one to three subjects that interest you and build your equity
around those subjects. If it is true that you are what you eat, it is
equally true that you are what you tweet. 
Make it easy for anyone that visits your profile to clearly see your achievements and focus.
You cannot be everything to everyone, but you could be something to everyone.
Select a profile cover that reflects your purpose, use a profile
picture that looks the part of the persona you're building and make your
bio a marketing tool to highlight what you have achieved and what you
care about.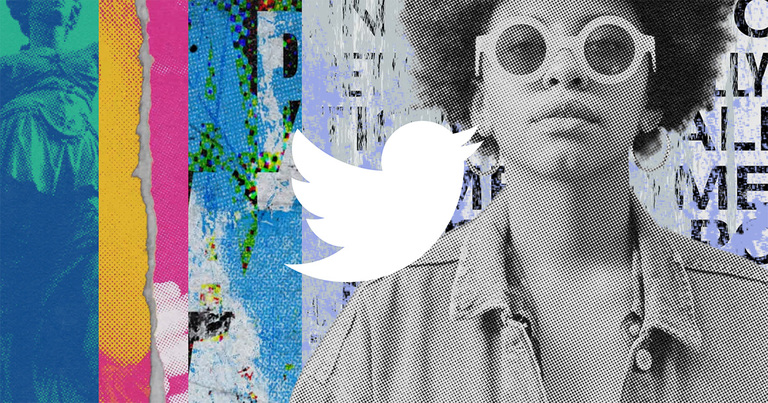 The chief evangelist of Canva, Guy Kawasaki
, is very popular of social media and his rule of thumb is to always
have a professional business attire photo of just your face for profile
pictures.
His Twitter bio starts with a mantra that reads: I empower people.
3: Find your rhythm 
When you have fine-tuned your gig to highlight your vision and interests, the next step is to find your rhythm.
Decide the tone and voice of your tweet and when/how often you want to communicate with your followers. 
Gather Content defines the two concepts as follows: 
Voice: your brand personality described in an adjective. For instance, brands can be lively, positive, cynical, or professional. 
Tone: a subset of your brand's voice. Tone adds a
specific flavor to your voice based on factors like audience, situation,
and channel. 
The Director of Marketing at Buffer, Kevan Lee , takes it a step further in this article
. Essentially, he says, there is one voice for your brand and many
tones that refine that voice. Voice is a mission statement, tone is the
application of that mission. 
As much as your aim is to remain visible to recruiters, being
circumspect with what you tweet and when you tweet is needful. Products
like bitly provide valuable data that helps you gauge the reactions on your tweet and measure the peak times to tweet. 
Give your tweet an opportunity of being retweeted by tweeting when your followers are online. 
Furthermore, pay attention to your language and tweet structure. Don't always use all the 240 characters. Experts say around 100 characters is the sweet spot . 
When you have chosen a language structure, try to keep it up. The idea is to be professional while being as real as possible. 
4: Share valuable content 
As marketers will say, content is still king. Therefore, focus on providing insights, valuable tips, and useful resources.
You don't have to be an expert to do this – the internet is filled
with resources you can share. Do not repurpose another person's content
without attribution. You will lose credibility if you plagiarised.
Also, you can start your own blog and share your perspectives with
your network. If you make your handle a go-to resource for useful tools,
people will respond equally.
Twitter is great for amplifying your messages through retweets. If
you need help with this amplification, search for viral words and
phrases that you can include in your content to boost its visibility.
Remember, whatever you tweet will show up on someone's timeline, so think of how they read your contents. 
Before you retweet or share a post, it's always advisable that you
read it to avoid sharing contents that are not in line with your brand
image. Also, use hashtags sparingly.
Use Google Link Shortener  or bitly  to shorten links. And add an image to your tweets as it improves your chances of getting retweets (Locate a website for free stock images and other tools in this post.)  
5: Connect with the community 
Twitter is about making connections and engaging with people. Keep
your tweets as conversational as possible and communicate from your
heart.
Don't always focus on gaining popularity or going viral. Popularity
has its place, but relevance will always trump cheap popularity. Many
times, the value you offer to your community is the most important
thing.
Make out times to read tweets of companies and people you want to connect with.
Be a promoter, support their cause and be generous with your retweets
and comments. Everyone likes a compliment and affirmation but make sure
that it doesn't come out as spam.
If you have to DM, be sure to state the exact action you need the
person to take. Sending "hello, how are you?" to someone is usually not a
good communication line - especially when you don't know each other.
People are busy with several things, so be specific with your ask and
follow up when you don't hear back from the person. However, be
strategic with the frequency of your follow-ups.
6: Evaluate and recommit 
Reviewing your activity is important for building your brand and
connecting with the right people. In the world of social media, things
change very fast and you must continually evolve.
Always make time to scroll through your timeline and read your tweets
with an outsider's eye. Review and refine your communication.
Use the tips from point one to create benchmarks that makes you
progressive. When you have mastered the art, you can always create your
own process.
Building a brand requires tact and patience. If your goal is to build
a brand that hiring managers will literally fight over, you must do it
with intention.
Tweet and get hired!
Twitter is a very powerful tool for connecting with a global
community. Whether you're a complete novice or a Twitter pro, the hacks
above will help you become so relevant that companies will pay you to
represent them. 
Join thousands of young Africans launching their careers.
Get free career and entrepreneurship tips delivered directly to your inbox.